Holmen School Board Chairman Admits Using 'Alter Ego' Facebook Profile | News
HOLMEN, Wis. (WXOW) – Ahead of Monday night's meeting, Holmen School Board President Cheryl Hancock admitted to fellow board members that she had created and used a shadow Facebook account to interact with others regarding issues. of the district.
In the account, Hancock used the name Annie Allmaras, claiming to be the mother of a student at Holmen Middle School.
She used the account to interact with other Facebook users and commented on the defensive tone of the Holmen School Board election.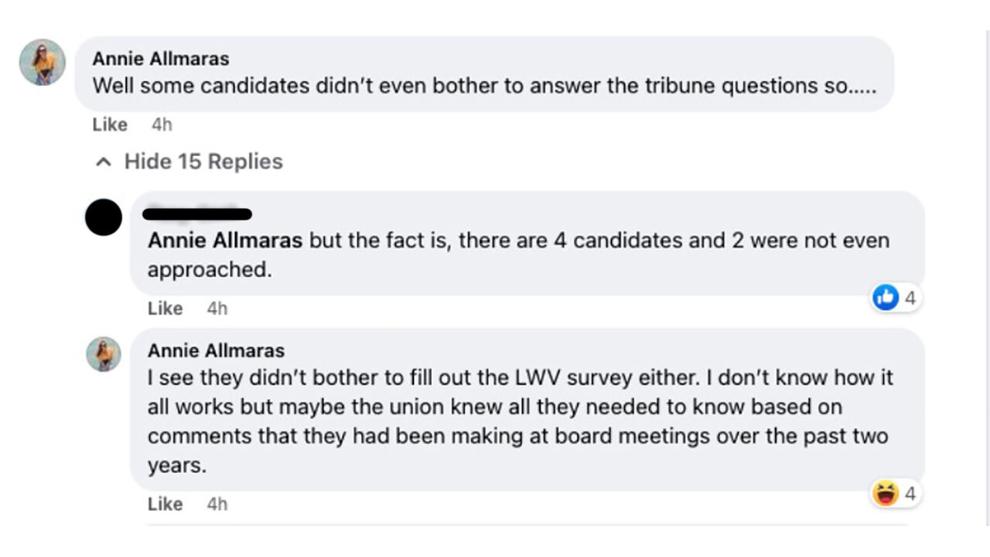 Holmen's mother, Jennifer Westlie, said in a statement to WXOW that "this behavior does not exemplify what a community servant and steward should possess."
Hancock said she was unable to do an on-camera interview on Tuesday, but provided a statement in an email to WXOW. It said,
"I can do better and be better. Yes, I had an alter ego profile on Facebook. Although my intention was to use the profile to correct misinformation, I recognize that it was an error in judgment which I regret and for which I apologize.
Please be aware that the opinions I shared were entirely my own and do not reflect the opinion of the Holmen School District, the board, our staff, or our students.
While we are all entitled to our thoughts and opinions, I know I can do better and have deactivated this account and will be staying away from social media for a while.
The district has already been working on a council workshop this summer to deal with this type of situation and how to move forward and unite. I'm sorry that my actions may have affected our progress, but I am committed to becoming a better person and earning back the trust of many of our employees, community members and other stakeholders."
WXOW questioned La Crosse County District Attorney Tim Gruenke about possible legal issues. He replied that there was nothing illegal in his behavior.
Holmen Police Chief Shane Collins also told WXOW that they have received information about what happened and are currently reviewing the situation.